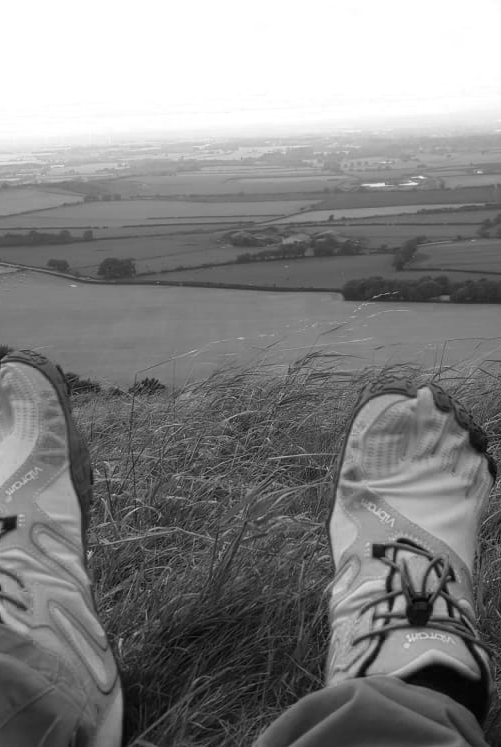 Feetus was born from a lifetime love affair with running. We live it and breath it. We were born to run.
To bring together the best products in the barefoot and minimalist running space. We will only sell to you what we would use ourselves. We promise to deliver you fantastic products, exceptional customer service, and innovative offers that you will love!
The team at Feetus understands that barefoot running will change your life, and we aim to bring you exciting news, tips and interesting studies in our blog. We are here to help you transition in to a more natural style of running. It's simple, it's natural, and it's fun!
Based in Middlesbrough, in the North East of England, we have a plethora of breathtaking surroundings including Roseberry Topping and the North Yorkshire Moors.

The North Yorkshire Moors famously make up some of the final stops along Wainwright's Coast to Coast, spanning from St  Bees on the West Coast, all the way to Robin Hoods Bay on the East Coast.
Do You Have a Shop I Can Visit?
We don't have a retail premises, as we are an online business. However, our offices are located in Middlesbrough, and we always love to hear from our customers and find out how they are using our products! If you would like to come and collect your order, or take a look at our range, and you are  in the  area, feel free to contact us to  arrange an appointment.
However, we pride ourselves on giving exceptional customer service and aim to give the equivalent of a face to face visit no matter how you contact us. Whether you use the chat facility to speak to us, email, where we aim to reply within 24 hours, or call us, we will always be happy to help.
Exceptional Customer Service
We aim to give world class customer service. Check out our Trusted Shops reviews to see what our customers say about us.
We take your data and security  extremely seriously. We use the latest security technology to ensure your data is safe.
We offer a no questions asked return service within 30 days or purchase. Don't like it? Want a different size or colour? No problem.